Dates to Remember
2022
Open Inspection Day
Monday 29th August
Greenfields - Sullivan Willalo
will be at Greenfields Ram Shed, Hallett
and
Greenfields - JFH&E Sullivan P/L
will be at Old Bungaree Sale Shed, Booborowie.

Royal Adelaide Show Ram Sale
Friday 9th September
Offering 2 Stud Merino and 4 Poll Merino Rams


Annual On Property Production Sale
Monday12th September
Old Bungaree, Booborowie at 1pm
180 Merino & Poll Merino Rams
200 Merino & Poll Merino Ewes
Latest News

2022
We soon will be updating this page with information on our Adelaide Sale team and this years On Property rams.
Click on link below to watch footage of our 2021 Adelaide Sale team.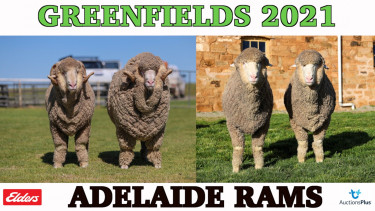 To view individual 2021 Adelaide Sale Ram vidoes please go to our Ram Sale Page.
To view our 24th Annual On Property Sale Information please go to the Annual On Property Sale tab under the Ram Sale heading.