Dates to Remember
2020
Open Inspection Day
Monday 31st August
at Greenfields, Hallett
Royal Adelaide Show Ram Sale
Friday 11th September
Offering 2 Stud Merino and 3 Poll Merino Rams
Annual On Property Production Sale
Monday14th September
Old Bungaree, Booborowie at 1pm
180 Merino & Poll Merino Rams
300 Merino & Poll Merino Ewes
Latest News

2020
Click on the link below to watch footage of our Adelaide Sale team.
To view individual Adelaide Sale Ram vidoes please go to our Ram Sale Page.
For further information on our Adelaide Sale Rams and On Property Rams please click here to view our 2020 SaleFlyer.
2020 On Property Sale
This year's On Property Sale will be interfaced with a live stream from Auctions Plus. All 120 rams can be viewed at the Auction Plus website soon.
2018 Mid North Merino Field Days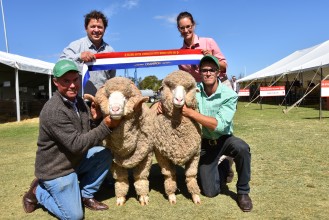 2018 Winning Pair
2017 Mid North Merino Field Days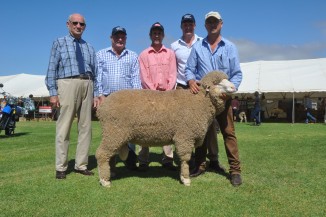 Greenfields 041, sold to Collandra North Stud,
Tumby Bay for $20,000.
Greenfields 696, sold to BR & TN Stratford,
Tumby Bay for $12,900.
This ram was the top priced ram in the Field Days online auction.
2016 On Property Sale
100 Rams offered and sold.
Averaged $2,481
For more sale details please click here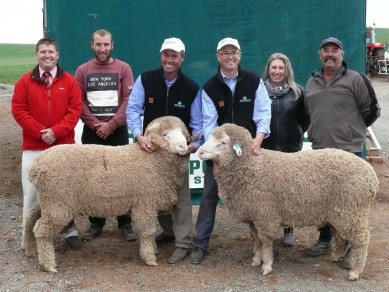 Top Priced Merino Ram and top priced Poll Merino Ram sold to Yarrah Nominees, Ceduna for $10,600 and $8,000
2016 Royal Adelaide Show
For details on our Adelaide Sale results please click here
For details on our Adelaide Show results please click here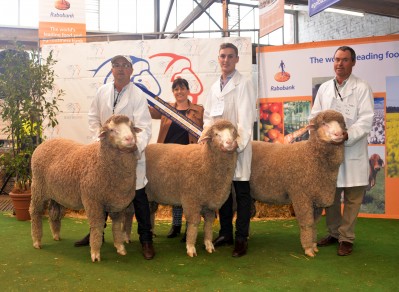 Winning Highest Average Score in Fibre Meat Class